DATAVALORIS

AUTOMATES

THE USE OF DEEP LEARNING (NEURAL NETWORKS)
in corporate data projects,
with or without AI skill in your teams.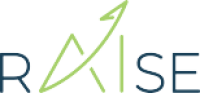 Generate and optimize your AIs without human intervention with our disruptive product: RAISE
Put your projects in production
even without Deep learning expertise

Accelerate your ROI
thanks to our cost
effective methods

Beat your competition
with superior AI


How effectively are you leveraging machine learning in your organization?
I want
to get more value from my data
.
How can I leverage AI?
I have qualified data.
How can I train a deep learning NN on it?
Generate AI models automatically
I already have a neural network.
How do I improve its performance?
Optimize your AI automatically
I want
an all-in pack (AI + computing power)
at home
datavaloris and ibm join forces

You are well aware that Artificial Intelligence is the next industrial revolution that will be a game changer in every industry, and you want to take advantage of AI to get ahead and stay ahead of your competition.
You have a lot of data which is currently being used to run your business. You think that this data could be used to train AI, you may have a few use case ideas that could make a difference with your competition, but you don't really know where to start.
OUR SERVICE OFFER IS FOR YOU
Our datascientists will
Study your data to make sure that it can be used to train a NN model
Find the best use cases to exploit
Prepare your data (if necessary) to make it usable
You'll have a clear course of action ​and will know exactly what your business ​has to gain by leveraging machine learning in your domain.

Generate AI models automatically
Do you have data which has been qualified by your data experts, but not enough deeplearning resources to leverage it? Are you running out of time to complete a project?
Would you like to test whether machine learning can help your business without having to recruit a datascientist or start a long and very expensive project?
RAISE GENERATE IS FOR YOU:
We automatically generate à partir de vos données qui restent chez vous
The system generates the model, which allows your ressources to focus on your data
Costs stay under control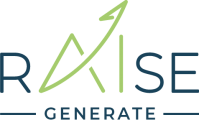 You will get a neural network model comparable with one produced by an expert, but for only a fraction of the price.
Optimize your AI automatically
Have you already taken the leap and began using deeplearning in your business? and have a model in 
Keras
or in
TensorFlow
but you are not satisfied with its performance? 
Do you need to 
improve the performance
of your neural network model?
Do you want to
reduce the number of its parameters?
?
Vous avez besoin d'aide pour sortir d'une ornière et comprendre si le problème vient de vos données ou de votre modèle ?
Vous pensez avoir obtenu le meilleur des modèles et avez besoin d'améliorer encore son efficacité ?
RAISE OPTIM IS FOR YOU:
We do not need to access your use cases
Your data doesn't leave your premises!
Our generator creates mutant Ais (NN models) by modifying the topology of the model until the desired results (size, efficiency…) are reached.…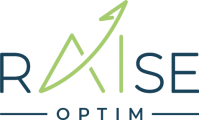 You will be able to optimize your AI in a different and automated way.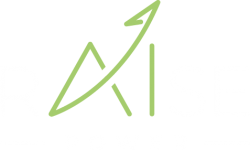 YOUR AI PROJECT REQUIRE COMPUTING POWER?
Datavaloris, specialist in neural network generation and optimization, in association with the best IBM hardware presents a solution including computing power for both learning cycles and inference