When the best of AI met the best of technology
DATAVALORIS & IBM join forces to provide you with an exceptional offer: the RAISE POWER IBM PACK by DataValoris
In a context where your data is crucial for your core business and you do not want them to leave your organization, Datavaloris offers a complete solution corresponding to your requirements from learning to inference through creating AI at home. The RAISE POWER IBM INITIAL PACK by DV is aimed at any company with a project requiring computing power with data consuming little memory.
Your AI project require more computing power?
RAISE POWER IBM INITIAL PACK by DV included :
Also included is a 3-day start-up assistance support (configuration, configuration, training in the use of the RAISE platform outside physical installation)
An inference server engineered to put your AI models to work
Engineered for AI inference, the IBM Power System IC922 provides the compute-intensive and low-latency infrastructure you need to unlock business insights from trained AI models. The POWER9-based Power IC922 provides advanced interconnects (PCIe Gen4, OpenCAPI) to support faster data throughput and decreased latency. Accelerated, the Power IC922 supports up to six NVIDIA® T4 Tensor Core GPU accelerators.

Use your trained AI models to quickly turn new business data into AI insights.
Leverage purpose-built inference infrastructure with the ability to scale alongside your business needs.
Use AI software designed for POWER9 hardware across your training and inference servers.
IBM Power System IC922 has security features built into the hardware and software stack.
Key Features of Power System IC922
Accelerated Compute


Advanced I/O interconnects


Optimized AI Software
Storage-rich design


Modular and scalable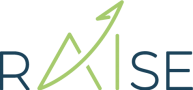 Imagine to automatically generate and optmize AI
RAISE is a SAAS platform that allows you to automatically generate a deep learning model adapted to your data, but also to automatically optimize the topology of your neural networks.
generate AI AUTOMATICALLY
We automatically generate an artificial intelligence model from your data, which doesn't need to leave your premices.


The system generates the model, which allows your ressources to focus on your data


Costs stay under control
a platform dedicated to your AI projects
a clear interface for all your needs


a complete management of your AI projects


user management for your large-scale projects
Optimize your AI automatically
We do not need your use case


Your data doesn't leave your premises!


Our engine creates mutant AIs by modifying the topology of the model until the desired results (size, efficiency…) are achieved...
Le RAISE POWER IBM PACK by DV included :
The IBM® Power System ™ IC922 platform (see details above) and the software required to use the RAISE platform.
One year subscription to the RAISE platform with one simultaneous project
Support for 3 days start-up assistance (configuration, configuration, RAISE platform demonstration, outside physical installation)
CONFIGURATION de La plateforme IBM® Power System™ IC922 du RAISE POWER IBM PACK by DV :
GTH  Server 1:8335 Model
Primary OS – Linux
Rack Indicator- Not Factory Integrated
Software Preload Required
Linux Software Preinstall
New Red Hat License Core Counter
3rd Party Linux License Core Counter
Language Group Specify – French
AC Power Supply – 2200 WATT (200-240V/277V)
Open Power non-virtualized configuration
PCIe3 LP 2-Port 25/10Gb NIC&ROCE SR/Cu Adapter
NVIDIA Tesla V100 GPU with NVLINK Air-Cooled (16 GB)
you are interested?
do not hesitate, contact us!